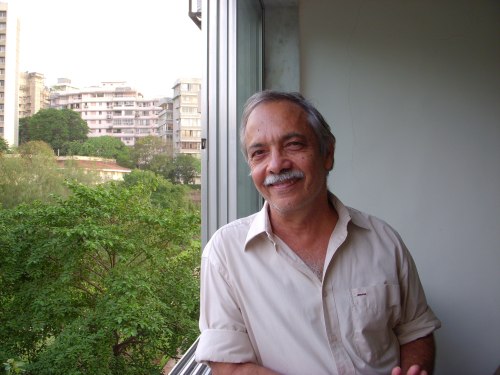 Born 1940 in Mumbai, India
1964 Graduated as a Doctor of Medicine from Grant Medical College, Mumbai
Self-taught Artist
Lives and works in Mumbai

Gieve Patel is one of India's preeminent painters. He has had a lifelong preoccupation with the marginal, vulnerable, or extreme figure, taken from the sidelines of society or from unbearable intensities of experience. Patel does not shy away from bright non-naturalistic colours even when his paintings are about death and decay. "Like the resilient figures living in his urban-scapes, Patel wounded his victims with empathetic sensitivity and characteristic attention to the contoured shadows and colours at the heart of human form", writes Beth Citron.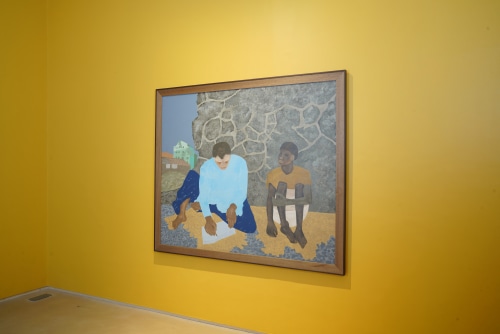 His painterliness does often veer toward the abstract, which prompted art historian Karin Zitzewitz to write: "His strokes blend into one another in a way that the nose, mouth, cheekbones, and eyes are barely discernable in a textured mass of surface ornament. In each, one element of the face is highlighted, whether a bluntly recognizable part in the hair or the fleetingly visible veins on the eyelid. Mastery is demonstrated here not through virtuosity or monumentality, but rather through the calm, controlled, and deliberately visible decisions made by the painter."

In contrast, the set of paintings which explore the theme of "Looking into a Well", speak of the beauty of life, as the sky and all of Nature are reflected on the surface of the water. In the words of the artist: "The sensual delight of the experience has been with me ever since childhood because, in south Gujarat where my parents come from, there are a large number of wells. They are small, modest wells, not terribly deep. Sometimes during the rains, you can even put your hand in and touch the water."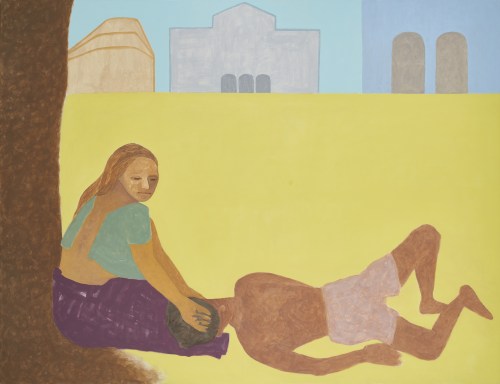 Gieve Patel was born in 1940 in Bombay. He held his first solo exhibition in Bombay in 1966. His work has been shown in numerous exhibitions in India and abroad including 'No Parsi is an Island', National Gallery of Modern Art, Delhi (2016); 'Touched by Bhupen', Galerie Mirchandani + Steinruecke, Mumbai (2013); 'The Body Unbound', Rubin Museum of Art, New York (2011); 'Multiple Modernities: India, 1905-2005', Philadelphia Museum of Art, USA (2008); and 'Gateway Bombay' Peabody Essex Museum, Mass., USA (2007). Gieve Patel is a recipient of the Rockefeller Fellowship and the Woodrow Wilson Fellowship. He lives and works in Mumbai.