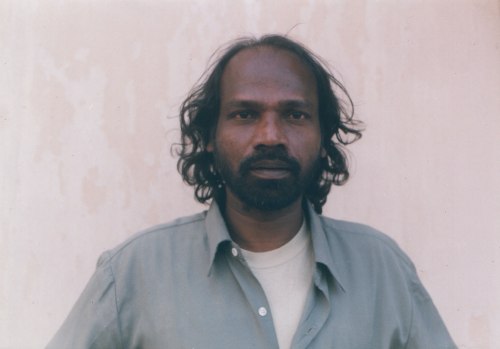 Having trained as a painter at Maharaja Sayajirao University's Faculty of Fine Arts in Baroda, Rajan became one of the youngest members of the highly politicised but short-lived group, the Radical Painters and Sculptors Association. Active from 1985 to'89, the group aggressively rejected the narrative tendency of earlier Indian artists. After the association's dissolution, Rajan abandoned painting and produced a series of collages, "Mild Terrors" (1991-96), which were fiercely critical of the rapacious and alienating effects of economic liberalisation on contemporary Indian society. They used the distortion of scale and the displacement of people and objects cut and paste from photographic images to produce small intricate formal compositions. These works were shown in galleries in India and abroad, as well as at documenta XII in Kassel in 2007.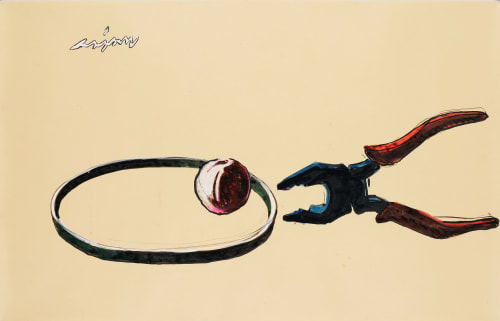 Similarly, his still lives, painted with inks on paper from 1991 situated everyday objects in unlikely relationships with one another; the individual elements in the composition including knives, bottles, and fruit were held in a tension, invoking perhaps violence inherent in the everyday. Later, with the exhibition "Mad Furnitures and Psychic Objects" (2010), things which might have appeared in one of his still-life paintings were given a life of their own and did the work of estrangement with their own distortions in shape, size, colour and schematic arrangement.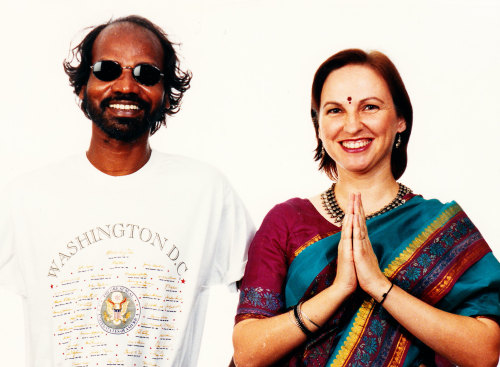 It was after almost 20 years that Rajan returned to painting with the exhibition "Classified: For Your Eyes Only" (2014), in which he showed a suite of eighty-one modestly sized works. These paintings could be seen as a series of meditations on the relationship between what are defined as human and the natural worlds. A backdrop that includes landscapes, terrestrial and alien, night skies and deep space, natural vistas that are often visualised using bands of colour that horizontally or diagonally bisect the painting to produce an image of earth and sky. Within these simply executed but evocative scenes, human activity appears to be singular and diminutive but nevertheless resonant.